2017 Catholic Immigrant Integration Initiative Conference
CONFERENCE FEE $75
The conference fee of $75 includes meals throughout the conference. However, discounts or fee waivers are available for qualifying registrants/organizations showing financial need. To apply, please contact cms@cmsny.org.
Registration is free for Loyola Marymount University and Mount St. Mary's students, faculty and staff. However, advance registration is required, and registrants must show university ID upon check-in.
---
The Center for Migration Studies of New York (CMS), Loyola Marymount University, and Mount St. Mary's University announce the 2017 Catholic Immigrant Integration Initiative Conference on October 12-13, 2017 at Loyola Marymount University in Los Angeles, CA.
The primary purpose of the conference is to advance the goals of CMS's Catholic Immigrant Integration Initiative (CIII) which seeks to study, document and support a growing network of diverse Catholic institutions that are working successfully to advance immigrant integration, empowerment and well-being. The conference will:
Examine how Catholic institutions are responding to changing immigration policies;
Convey the spiritual and theological vision that undergirds the Catholic Church's work with immigrants;
Review public policies affecting immigrant integration and academic research on the work of Church institutions with immigrant communities;
Lift up model integration programs and ministries; and
Offer optional field visits to migrant ministries and shelters in Los Angeles on October 11th.
More information on the agenda, speakers, and hotel accommodations will be available below.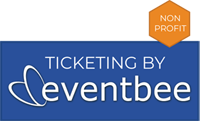 Online Ticketing Powered by Eventbee